2014-07-01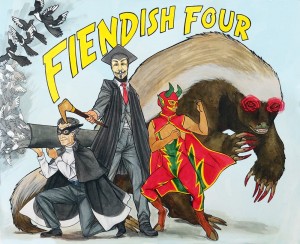 Thanks to Laura for the art!
Caleb's Better Angels campaign, No Soul Left Behind (formerly known as The Spared and the Spoiled) is complete. We decided to take a look back, discussing the origins of the campaign, our favorite moments, and the dubious morality of the protagonists. The Kickstarter for the campaign should be up soon and we'll let you know when it is!
Promo: Mythcreants
Song: Better Angels by Lesley Gore.
Podcast: Play in new window | Download (Duration: 1:02:29 — 42.9MB)
Subscribe: RSS