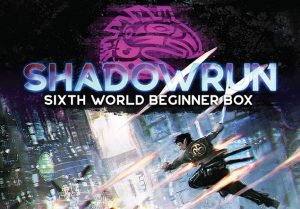 News: The RPPR Patreon has a new podcast, Questing for Answers! We've posted 2 episodes already and if you're a patron, your questions can be answered in the next episode.
Synopsis: Origins has come and gone and Birk and I have a blast there. The Shadowrun 6th Edition Beginner Box was released there so we picked up some copies for review. Bridget, our resident Shadowrun GM, joins in to see what's changed for the new edition. Birk and I discuss a new sci-fi horror RPG, Mothership, as well as the RPGs we played at Origins.
Check out The Mixed Six for additional Origins coverage
Don't forget to follow Cry Novel on Twitter!
Song: Boxers Paradise (feat. ev?.?exi)  by Pad Chennington
Podcast: Play in new window | Download (Duration: 1:16:36 — 52.8MB)
Subscribe: RSS