2023-09-18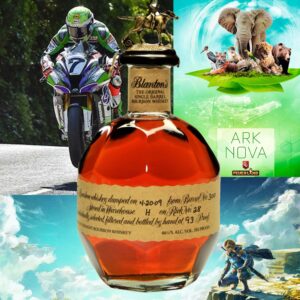 We're back for another episode! I found a bottle of Blanton's bourbon and to celebrate my discovery, we recorded a new episode. Spencer even has a new food rating system!
Back The Night Clerk zine! A modern horror RPG scenario from Ross Payton!
We're talking about a wide range of topics – check it out:
Beer: Prairie Artisan Ale Stuf't (2)
Segment: Dissecting Our Fun (4)
Sub-Topic: Ark Nova is…big…and good
Beer: Brasserie Dunham Farbenku  gel
Segment: Binge Binger
Sub-Topic: What's been your most recent binge addiction?
Beer: Second Shift Brewing Spiritual Delight (4)
Segment: Ready Player Drunk
Sub-Topic: Tears of the Kingdom GOTY?
Beer: El Segundo Brewing Steve Austin's Broken Skull IPA (3)
Segment: Sportsplainer
Sub-Topic: There's an incredibly deadly motorcycle race called the Isle of Man TT. Over a century old and over 260 people have been killed – not just racers but spectators as well. Where's the line in allowing sports like this to continue?
Beer: Tighthead Brewery Chilly Water IPA (2)
Segment: Mixed Six Mock Draft
Sub-Topic: Republican primary candidates and cars from the wacky racer genre (wacky racers, rat race, Mario cart; twisted metal, death race, etc)
Beer: Prairie Artisan Ales Tiny Esses (1)
Segment: Drunk Enough
Sub-Topic: So what's it been like to not monetize your drinking for the last year?
In case you missed it, the entire Mixed Six catalogue is now mirrored on archive.org.
All of the main episodes are here.
All of the Patreon bonus episodes are here.
All of the Hot Takes on Ice and other mini-episodes and specials are here.
Join the Mixed Six Discord Server, now open to the public to discuss this episode and catch up with the community.
Podcast: Play in new window | Download (Duration: 1:37:22 — 67.1MB)
Subscribe: RSS
2023-09-05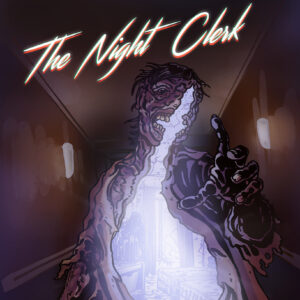 Architectural horror is a subgenre of intention. Novels like House of Leaves, movies like The Shining, the Saw series, and games like Control can all be called architectural horror, but what does that mean? Rob Stith of the Orpheus Protocol and I talk about the genre and my new scenario, The Night Clerk, which is now funding on Backerkit! If you want to know what the three types of architectural horror are, listen to this episode.
Back The Night Clerk on Backerkit!
The Orpheus Protocol RPG is now on DrivethruRPG.
Shout Outs
Podcast: Play in new window | Download (Duration: 1:08:18 — 47.1MB)
Subscribe: RSS