2023-06-09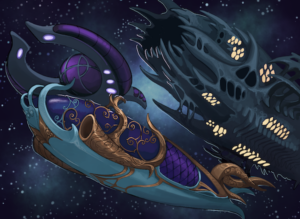 I talked with Greg Stolze, author of Reign, Termination Shock, co-author of Unknown Armies, and writer on many other books (and my co-host on Ludonarrative Dissidents podcast) about his new Kickstarter for Ships, a supplement for Termination Shock. We talked about the core mechanics for Termination Shock, game design, and crowd funding RPGs.
Back Ships: How to Build and Blast Them on Kickstarter now! Greg has his own Termination Shock actual play podcast, if you want to hear how the game plays.
I'll be recording RPPR After Hours with Greg for the RPPR Patreon soon.
Podcast: Play in new window | Download (Duration: 1:13:37 — 50.8MB)
Subscribe: RSS