2018-10-22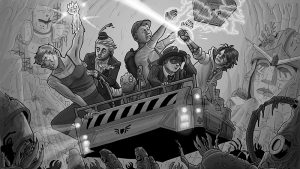 News: We now have RPPR merchandise available for sale! Check out our storefront and buy t-shirts, coffee mugs, and more.
Synopsis: Developing an idea for an abandoned superhero or villain base for my RPG Base Raiders can be difficult. Aaron, Shaun, and I discuss how to come up with interesting bases. I describe a scenario idea I have and we collectively brainstorm a base for that scenario.
In a new segment, I interview a game designer, Brie Sheldon, about their new upcoming Kickstarter, Turn, a RPG about living as a lycanthrope in a small town. It launches on October 31 and you can learn more at Brie's website.
Shout Outs
Song: Discoveries by Mezzaluna
Podcast: Play in new window | Download (Duration: 1:26:23 — 59.7MB)
Subscribe: RSS