The time of judgment is upon us. Tom and I judge a few games, a D&D mockumentary and several bad GM habits. The Assemblage of the Crystal Sphere is a indie comedy about a RPG group about to complete a 5 year campaign. Tom looks at Cthulhutech, a game of animu giant robots fighting monsters from the cthulhu mythos in the future! I talk about Paranoia XP, the newest version of the classic sci fi comedy RPG, where happiness is mandatory and commie mutant traitors lurk around every corner. We then judge a few bad GM habits, namely wasting the players' time and hyper-adversarial GMing. Of course, there's a new (horribly offensive) letter from Tom and a listener anecdote.
The New World Campaign Primer Ransom: For fans of the New World 4E D&D campaign, I'm starting up a ransom for the New World Campaign Primer. If the ransom is met, I will write it up and release it as a freely available PDF. Check out the page for more info on what will be contained in the Primer.
Motor Home from Hell: Buy a copy of my feature length horror comedy movie, Motor Home from Hell for only $12.50. Select Podcast Fan option when purchasing for an autographed RPPR postcard with a unique message from Tom and I or Mystery Grab Bag for an assortment of random goodies.
Shout outs:
Mount and Blade: A badass indie computer RPG. Archers. Mercenary swordsmen and calvary. Pillage the village and besiege the castles. That's how you roll in Mount and Blade.
Silent Hunter 4: A submarine simulator that involves trigonometry. That's a sure sign of FUN!
Red Rock West: A western noir movie with Dennis Hopper as a hitman with low self esteem and Nicholas Cage as a drifter looking for work. But don't worry, Cage actually acts well! Worth a watch.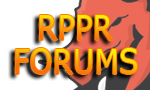 Also I have judged the old forums to be inadequate so I have created new forums. Check out these threads:
Music: The Judgment by David Cyr.
Podcast: Play in new window | Download (Duration: 1:15:14 — 43.1MB)
Subscribe: RSS