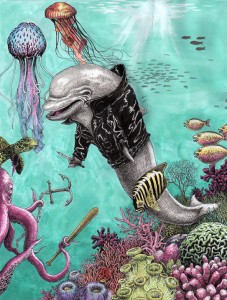 News: Caleb's added a stretch goal for his No Security Kickstarter. Check it out.
We've also added a few guest games on RPPR Actual Play. What do you think of them?
Synopsis: Kickstarter, the new crowdfunding platform and social network, has taken the gaming world by storm. Both video and tabletop game developers have used Kickstarter to fund games like a sequel to the classic CRPG Wasteland to a tabletop RPG based on Meso-American mythology. Also, Dolphin based RPGs. Of course, this has led to criticism of the site, as some believe that it's only a fad or that backers or project creators are being ripped off by Kickstarter. So in this episode, we talk about our views on this recent wave of crowdfunding games. No letter from Tom but we do have anecdotes and shout outs.
Shout outs
Music: three guesses man.
Podcast: Play in new window | Download (Duration: 1:11:32 — 49.2MB)
Subscribe: RSS