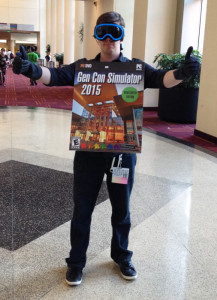 News: No Soul Left Behind is now available in print! Backers should get their copies soon. Also, Firewall will soon be out in print.
Synopsis: Gen Con is over and what a time we had! Between the games we played, fans we met, and panels we ran or attended, all of us had a blast this year. In this special extra long episode, we discuss our most memorable experiences of the con, and of course, our loot. Hear from Caleb, Tom, Aaron, David, Dan, Bill, Melissa, Michelle, and myself as we go over the con!
Shout Outs (wow so many very links)
Music: The Mach Rider by the Encounter.
Podcast: Play in new window | Download (Duration: 3:11:29 — 109.7MB)
Subscribe: RSS