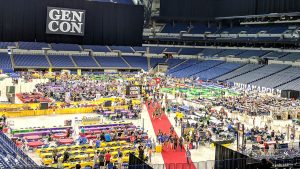 We're back from Gen Con and we had a blast! In this episode we go over the highlights and low points of our con experiences and more importantly, the games we played! Board games, card games, and of course, role playing games. What did we try out and what did we grab for future episodes?
If you want to hear how Caleb and Spencer did, listen to the Mixed Six Hot Takes Gen Con special, available to everyone, not just backers of their Patreon.
Shout Outs
If I left something out, post about it in the comments.
Song: Tracks from March of Thieves by Lux Viridis
Podcast: Play in new window | Download (Duration: 2:26:16 — 67.1MB)
Subscribe: RSS