2020-01-22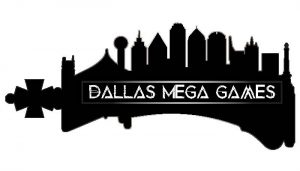 News: The RPPR Patreon has a special offer. Back at the $10 level by February 3 and get RPPR B-Sides Volume 5! This new volume contains 20 actual play episodes featuring Zweihander, Red Markets, Delta Green, and some unique games in development! Learn all the details in this post.
Synopsis: What is a Mega Game? Mega Games are a mash-up of Traditional Roleplaying Games, Board Games, and LARP, with a bit of war-gaming thrown in to spice things up. They are large scale activities played in one session over several hours, involving as few as twenty and as many as hundreds of different players.
This panel was recorded at PAX South 2020 and hosted by Dallas Mega Games.
Panelists below the fold.
Podcast: Play in new window | Download (Duration: 57:16 — 39.5MB)
Subscribe: RSS