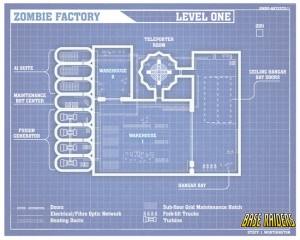 News: Fallout Without End, a new scenario of the No Security ransom pack from Hebanon Games is now available! We're still cranking out videos at Raillery. The map is part of the Zombie Factory, a chapter in the upcoming Base Raiders RPG.
Synopsis: Travel and exploration is adventurous in real life but not in role playing games. Someone like Marco Polo is a major figure in history, yet in Dungeons and Dragons, his accomplishments would be minor compared to the average 10th level fighter. Tom and I try to tackle why exploration in games fails to capture the sense of adventure it does in reality and how it can be made to do so. We even tackle random encounter tables, sense of place, and other tangentially connected topics. Instead of a letter, Tom discusses his trip to Seattle and of course shout outs and an anecdote or two.
Shout outs
Music: Ghost Maps by The Minor Leagues.
Podcast: Play in new window | Download (Duration: 1:57:03 — 80.4MB)