2022-09-19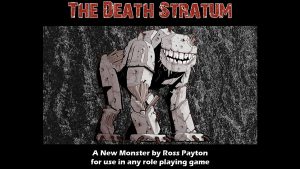 Designing new monsters for your RPG is a time honored tradition for most GMs. I got Greg Stolze and Caleb Stokes to talk about their approaches to creating new creatures for games. Is the monster a metaphor or just a weird new enemy to fight? Get some tips on becoming Dr. Frankenstein for your next game!
News: Caleb is running Delta Green on Twitch on September 28 at 6 pm CST. Follow the Delta Green Twitch channel to get notified when the game goes live. It should be fun!
Greg started a Patreon for his fiction. Sign up to get his latest works.
I'm starting a newsletter with original content, links, and updates for all my projects. Sign up below and get a free PDF of the Death Stratum, a new monster usable for any horror or fantasy RPG.
Shout Outs
Music: The Devil's Eyes by White Bat Audio
Podcast: Play in new window | Download (Duration: 1:05:05 — 44.9MB)
Subscribe: RSS
2022-09-13
The Worldship is back! There's a new edition of the Synibarr and we're diving into it. I got a full round table of RPPR regulars to explore the Ultimate Adventurer's Guide. Baz, Caleb, Noah, and Thad and I found so many different things, it's hard to keep track of them all. From bizarre metaphysics to unbalanced spaceships, Synnibarr has it all!
Listen to the full episode on the RPPR Patreon today!
Podcast: Play in new window | Download (Duration: 13:08 — 9.3MB)
Subscribe: RSS
2022-08-23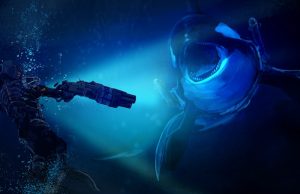 Like so many other things, game design has changed in the post-pandemic world. Jeff Barber, author of Blue Planet, and Caleb Stokes, author of Red Markets, and I talk about work and the industry. Jeff's been hard at work on Blue Planet: Recontact and Caleb talks more about Fae's Anatomy and other projects he's working on. We hit on everything from writing, art direction, to graphic design, and work/life balance.
Song: Cmon by 2Mello
Podcast: Play in new window | Download (Duration: 1:15:43 — 52.2MB)
Subscribe: RSS