2020-11-30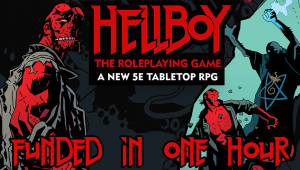 News: Be sure to check out Good Brew Bad View's episode with Caleb as a guest! Also, Maddy is streaming speedruns of Hades on Twitch.
Synopsis: It seems a lot of tabletop RPG Kickstarters are 5E D&D compatible settings or standalone games based on established franchises. Hellboy, Stargate, and Middle Earth all have 5E games. Special guest Max from Good Views Bad Brews Podcast, Aaron, Tom, and I pick some franchises and come up with better game ideas than simply slapping 5E rules on it. We cover everything from Hellblazer to Great British Bakeoff to classics like Olympus has Fallen.
Shout Outs
Song: Xenon by Master Boot Record
Podcast: Play in new window | Download (Duration: 1:13:32 — 50.7MB)
Subscribe: RSS
2020-10-26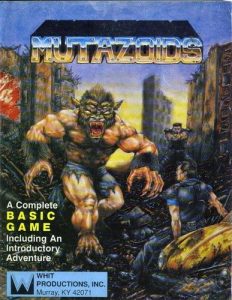 In this episode, we talk about potential games to make about Rio Olympics, plus part 2 of the Future King review, a review of Glory Hole Dwarven Mine from Judge's Guild, and Tom brings in Mutazoids. We create a PC, Terry.
Song: IBM Lotus Night by Lindsheaven Virtual Plaza
If you enjoy this, consider supporting RPPR on Patreon. For only $2 a month, you can get an episode of After Hours plus more exclusive content, like art and access to our Discord!
Podcast: Play in new window | Download (Duration: 1:33:31 — 64.4MB)
Subscribe: RSS
2020-10-09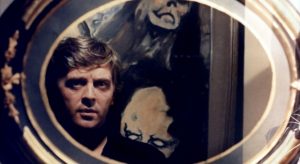 News: Check out the schedule for our schedule for livestreaming on the RPPR Patreon Discord! Also, we've been posting some banger episodes on the Mixed Six, so don't forget to check that out if you haven't already!
Synopsis: Caleb and I have recently watched the classic Argento film, Deep Red, and it sparked a discussion on investigative games. It demonstrates the challenge of interpreting clues versus finding clues. It also shows the perils of chasing red herrings. If you've struggled to run a good mystery game, especially a Gumshoe Engine game, this episode is for you!
Shout Outs
Song: The Welcoming by 2 Mello
Podcast: Play in new window | Download (Duration: 1:05:21 — 45.1MB)
Subscribe: RSS