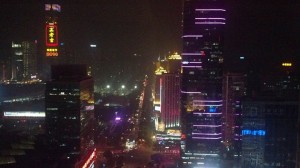 News: Caleb and I will be at Fear the Con this year! We will both be running games and attending events there. I will be at PAX East this year, as part of Pixelscopic, showing off their new game, Delver's Drop. (Have I mentioned I'm working on it? I totally am!) Also, check out No Security, Caleb's new book. I've also released 2 new short PDFs for Base Raiders: The Hedge Wizard and Agent Grayson.  Also, I'm back from China. You can check the RPPR Tumblr for photos (scroll down).
Synopsis: After reading the Angry DM's article on the 8 types of fun, I thought it would be interesting to discuss our philosophies towards running games and what kind of fun we get out of it. We each give our own unique perspectives on the topic, including our GM bucket lists. We also have shout outs and an anecdote or two.
Shout Outs
Song: Load Bearing Fungus by Salkovich.
Podcast: Play in new window | Download (Duration: 1:39:44 — 68.5MB)
Subscribe: RSS