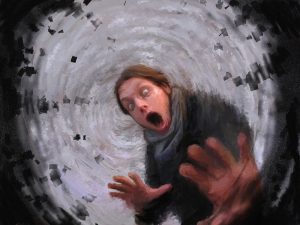 Caleb's Delta Green campaign, God's Teeth, has been concluded but there's still a lot to talk about. From the opening raid on the orphanage to Working Group Masticate's last scene, we discuss what worked in the game and what didn't. How did the new rules for Delta Green, like bonds and crippling injuries affect the campaign? Caleb also explains how he came up with every scenario for God's Teeth. If you enjoyed this campaign, consider supporting Delta Green by buying the Agent's Handbook or any of its other fine products.
Ad: Legends of Tabletop –  We release actual play episodes of various game systems every Monday and conduct interviews weekly with other podcasters, gamers, game designers, authors and more.  So no matter what you're playing, pull up a chair, roll some dice, draw a card and have some fun. 
Song: Atone by Chinese Hackers.
Podcast: Play in new window | Download (Duration: 1:54:17 — 39.4MB)
Subscribe: RSS